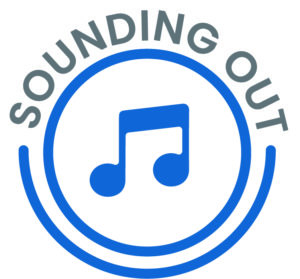 Sounding Out, the new King's School partnership initiative to bring instrumental tuition to children in Canterbury, launched on Saturday.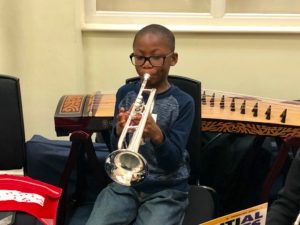 Fifteen excited children and their parents arrived at the Music School ready to be issued with a brand new instrument and music case and were met by their teachers.  After a short introduction from Julie Evans, Head of Music Partnerships and words of welcome from Director of Music Will Bersey, the children set off for their first lesson.
Trumpet teacher Natalie Hall had her pupils producing their first loud sounds on their new silver trumpets, and violin teacher Lise-Marie Steve gave her pupils fun games to help remember the names of the strings as they learned to pluck and bow.
Jemma van der Byl led the Saturday Jam session, and the children engaged in physical activities designed to introduce rhythm and notation.
Some parents enjoyed the opportunity for a chat over coffee in Chums Social Centre.
Headmaster Peter Roberts, said: "This is a really important venture for King's.  We are absolutely committed to making a difference to music education in Canterbury, especially for children who might not otherwise have access to instrumental tuition.  We look forward to watching Sounding Out develop and expand over the coming years."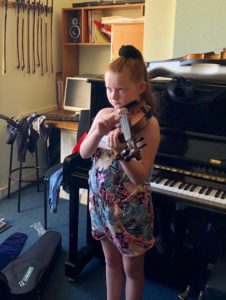 Sounding Out has been made possible through the support of The King's School and generous donors.  King's hopes that the children will, in time, be able to access some of the ensembles in Canterbury such as The Langton Music Centre and Julie Evans would love to hear from any organisations that are interested in partnering with or supporting the project. (jde@kings-school.co.uk)