Resources during the COVID-19 school closures: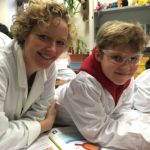 Newsletters from the Partnerships team – read and sign up to stay in touch.

Canterbury Primary Science Partnership was launched with an Independent-State School Partnerships (ISSP) grant from the Department for Education in 2014 and comprises King's, Junior King's and ten primary schools in and around Canterbury.  Its flagship project is Saturday Smarties.
Department for Education report on ISSPs

, featuring Canterbury Primary Science Partnership as a case study (from page 24).

The Schools Together Group is a cross-sector organisation which holds termly topic-based discussion meetings for those who have a professional interest in school partnerships.