We were delighted to welcome 44 local year 5 and 6 pupils to our first two Saturday Smarties Session this year. Saturday Smarties is our annual series of science masterclasses at The King's School with 3 sessions of science fun across the year. Each class is taught by our science staff supported by 12 student volunteers. This is our 7th year of Saturday Smarties which has grown from strength to strength with 18 local primary schools sending students this year.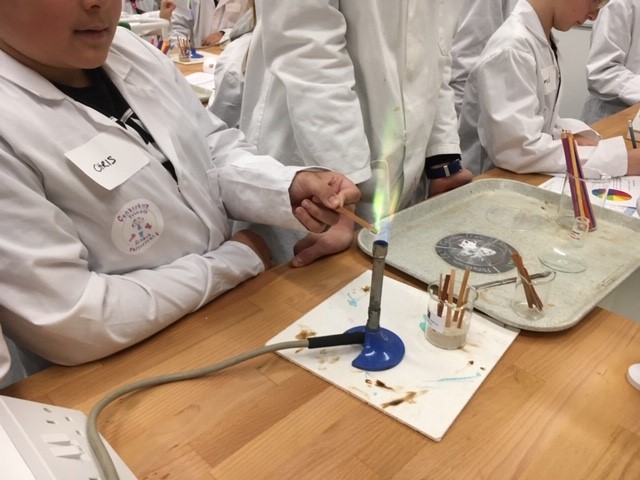 In the first sessions the Saturday Smarties investigated, with our student volunteers and Physics specialist the qualities of light and rainbows before moving up to the biology labs to study how we see light and images. The end of the session was back to the chemistry labs using bunsen burners to discover the colours of different elements as they burn finishing with an exciting series of (planned) explosions.
Whilst the children were busy in the science labs, parents and carers were offered a chance to have a tour of the school and then returned later on for the round up and explosive finale.
The Saturday Smarties are encouraged to share what they have learnt with their peers and school and are given projects to try at home. We can't wait till our second exciting sessions which we will be in February 2020.