East Kent Schools Together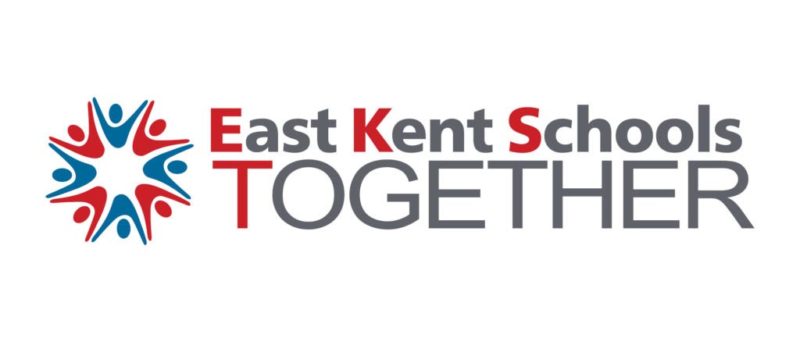 The EKST partnership launched in September 2017.  The partnership is currently made up of three state schools, three independent schools and a university, with the aims of raising aspirations and widening horizons.  There is a programme of joint activities each term that will enhance the CPD of teachers while improving the resilience and well-being of pupils targeting an increased sense of confidence and self-esteem.
The partnership's activities are steered by the schools' Headteachers, and managed by Partnership Champions from each school and supported by a Finance Group.  A Student Voice group ensures that the partnership is also influenced by the pupils from each school.  In its first year teachers and students took part in over 30 events.
Central costs are covered by a small levy per school plus funds raised by the partners from donors and educational grant-making charities.  Anyone interested supporting the partnership should contact its Coordinator at EKSTpartnership@gmail.com.
Aims of the Partnership:
Raising aspirations: Pupils' achievements and prospects are improved when schools collaborate.  We are looking to improve exam results and outcomes beyond school.  The partnership will bring benefit in particular to pupils from underprivileged backgrounds. King's pupils will benefit as part of their character education, meeting people from a wide range of backgrounds, learning together through study skills, sports & culture.
Widening horizons: Pupils have a broader experience by collaborating with children from different backgrounds and experiencing an enriched education beyond the curriculum.  The partnership aims to help children become resilient learners, feeling confident relating to a wide spectrum of people in a variety of situations. King's staff will benefit through building a local network of teachers, various CPD sessions and teacher swaps, enabling teachers to learn together.
Partner Schools:
St. Anselm's Catholic School
St. Edmund's School Canterbury
Dover Christ Church Academy
Herne Bay High School
The King's School
Spires Academy
St. Lawrence College, Ramsgate
Canterbury Christ Church University
Should you wish to hear more about the East Kent Schools Together partnership, please contact:
Sarah Moir, EKST Coordinator EKSTpartnership@gmail.com  at or visit the website www.ekst.org